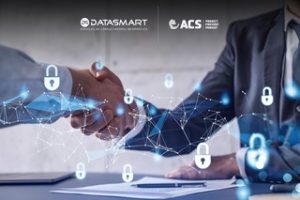 DataSmart and Agile Cybersecurity Solutions team up to respond to Advanced & Persistent Threats in the Portuguese market
 At a time when data breaches are becoming increasingly persistent threats, the partnership reinforces DataSmart's portfolio with solutions that can respond to the needs of both SMEs and multinationals in combating constant and persistent threats, increasingly complex and advanced cybernetics – Advanced & Persistent Threats (APT), in particular the practice of spying via the Internet.
For Paulo Paulino and Jorge Baptista, both co-CEO of DataSmart, "our mission is always to offer our customers solutions and services that allow the growth of their businesses, provide improvements in daily productivity and efficiency while protecting the organization's information (from the inside out and vice versa). Working with ACS means making a whole new dimension of the DataSmart offer available to our customers, which we believe can profoundly affect their well-being and success".
DataSmart e Agile Cybersecurity Solutions unem-se para responder às Advanced & Persistent Threats no mercado português